Featuring amazing local artists in an intimate setting.
Sound Check has TWO amazing artists lined up for June!
Sound Check Presents Liam Doyle!
Elvis may have left the building, but Liam is keeping the King's legend alive with heart and style. At just 16 years old, Liam has already traveled the country performing as a bona fide Elvis Tribute Artist, or ETA. He may have a big pair of blue suede shoes to fill, but Liam is up for the challenge! Click the image to purchase tickets! Suggested $10 donation. This concert is collaborating with Brody B's Cafe from Ada. All proceeds will go to charity for down syndrome.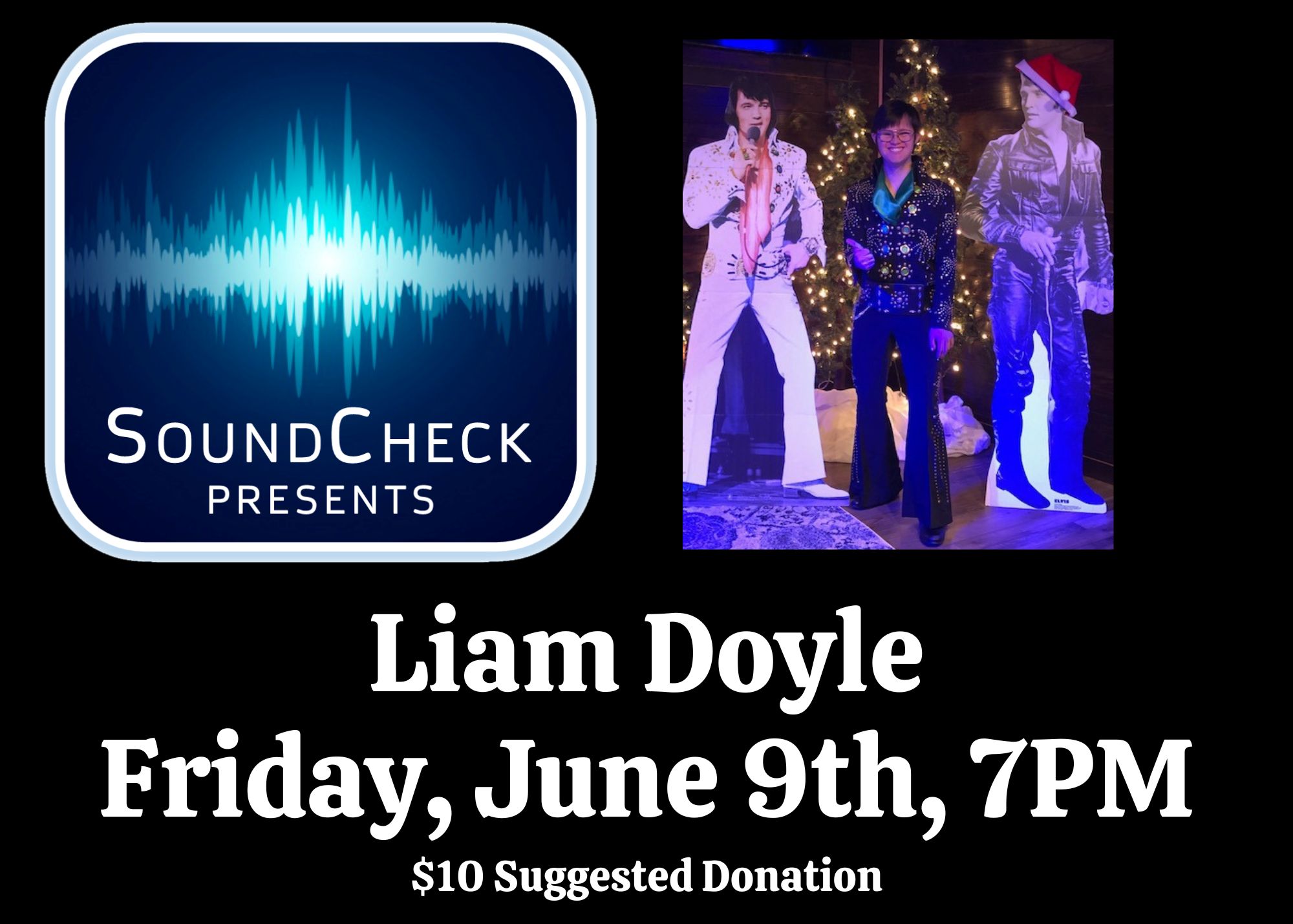 Next up is Spencer LaJoye! Spencer LaJoye is a folk/pop singer songwriter, violinist, and vocal loop artist in Boston, MA, who believes everyone is made of the good stuff. A 2021 Kerrville New Folk Songwriting Competition winner, LaJoye (luh-JOY) makes music to tell the truth and return to their body as a queer person in recovery from American Christian evangelicalism. Delivering Broadway-esque melodies accompanied by a weathered dreadnought, their performances are equal parts confident quirk and elegant storytelling. Click the image to purchse tickets!