Learn about what we do outside our walls.
Lowell Community Game Night with Jack from Rookies! Join us for a great family fun experience with Jack and other local residents playing all sorts of games! Free pizza and pop, but donations are welcome. The next game night is April 21 from 5-11pm in Wesley Hall! The snack potluck this month leftover Easter Candy! Hope to see you there!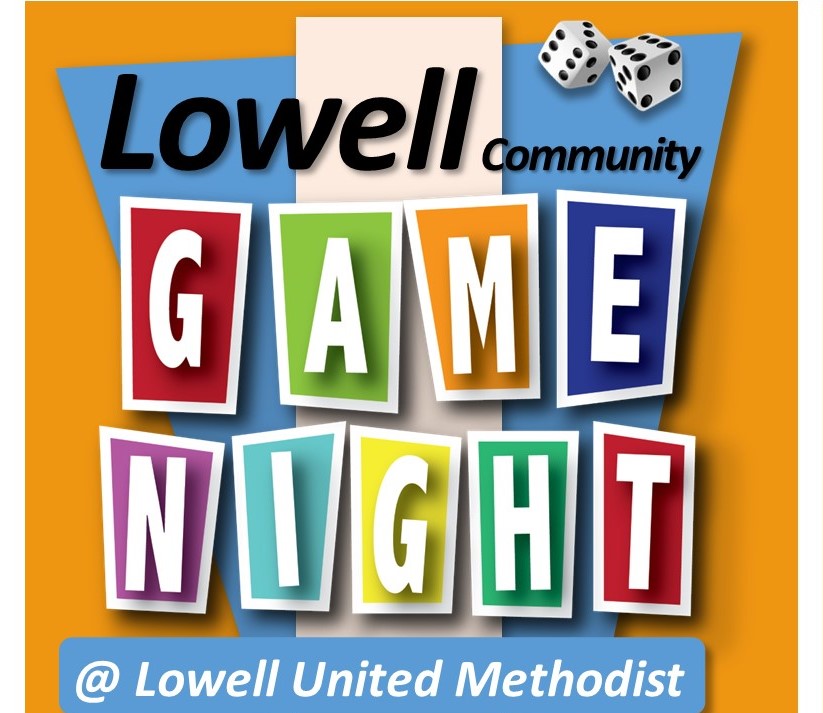 The Shepherding Team, lead by Pastor Brad Brillhart, is a wonderful ministry geared toward helping the elderly who can no longer attend church due to illness, hospitialization, or stuggles with leaving their home or nursing home. This team does wonders for their soul by visiting with them, praying with them, and just being there for support. If you are interested in joining this team, contact the church office.